Le visiteur | Yannis Davy Guibinga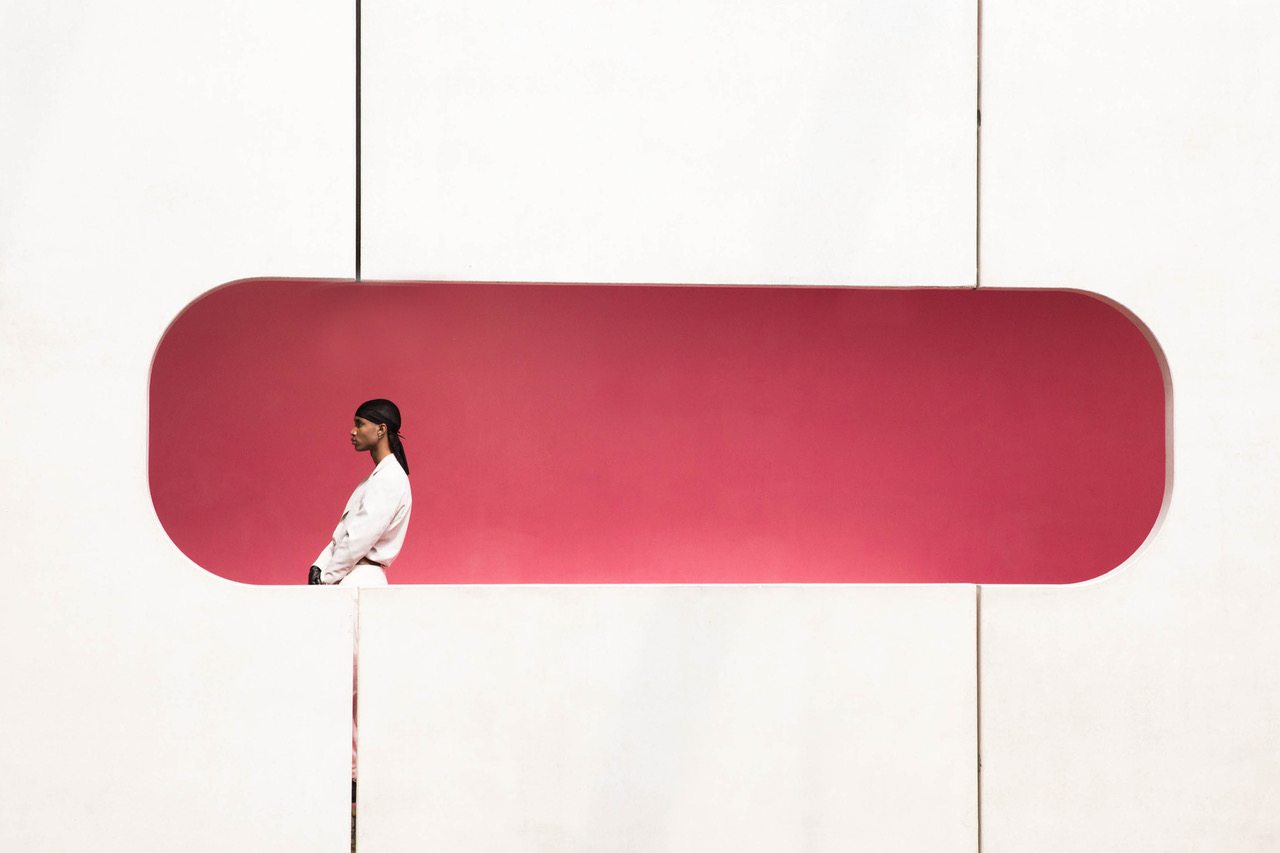 A series by Yannis D. Guibinga
Yannis Davy Guibinga is a 23 years old self-taught photographer from Libreville, Gabon currently based in Montréal, Canada. After three years of practice, Yannis' work as a photographer started to gradually focus on topics related to the African continent. By mainly focusing on portraiture, Yannis aims for his work to highlight the diversity in African identities and see how these identities are created through the intersection of different factors like gender, sexual orientation or socio-economic status. He has exhibited works internationally in South Africa, Nigeria, Russia, United States and more, and has been featured on platforms such as CNN Africa, I-d, Afropunk and more.
About Yannis' Work
When and how did your journey as an artist begin?
I started photography as a hobby in high school back in Gabon, but it's when I moved to Canada that I started to gain more interest in actually becoming an artist who creates work with a meaning.
What camera(s) do you prefer to use?
I exclusively shoot with a Canon 6D.

What is your greatest source of inspiration? What artists in your field have influenced your work?
I am inspired by artists with a very specific point of view whose body of work are composed of works that are in conversation with one another. I am currently really inspired by the Brazilian duo MARVIN (Kelvin Yule & Marcos Florentino), Lina Iris Viktor, Ethan James Green, Deana Lawson and Mert + Marcus.
About Le Visiteur

Please describe Le visiteur and what encouraged you to pursue this series.
Le visiteur is a series that highlights the futuristic and avant-garde architecture of the Jussieu Atrium, a University campus in Paris. I wanted to really show the beauty and complexity of the place by having a subject interacting with and being in this environment.
What was your general creative process in shooting these images?
The Jussieu Atrium was a location I wanted to shoot at months before I even knew I would be able to. Once the opportunity presented itself, I had to find the subject who would be able to perfectly blend with the place and stand out at the same time. Once I was able to find the perfect model, the rest happened organically.
Were there any hardships or challenges leading to the project? If so, how you were able to overcome it to capture what you have envisioned?
The only issue I had prior to the shooting was whether or not we would be allowed to shoot on the premises. This Atrium is inside a University campus and while my experience of shooting inside University buildings have always been positive in Canada, I was not sure if it would be the same thing in Paris so I was worried that maybe we would have been interrupted during the shoot. Fortunately for us, the place was essentially empty when we got there and the University staff who were at the location did not mind us at all which allowed us to shoot peacefully.