Fourth Street | Taylor Dorrell
a project by Taylor Dorrell
Taylor Dorrell is a photographer based in Brooklyn, New York making photo series and photo essays reflecting on different aspects of American life. Taylor grew up in the rural south and moved to Ohio at 16 where he finished high school. In 2017 Taylor earned his BFA in Photography from the Art Academy of Cincinnati and made the move to New York City.
About the Project
Fourth Street is a photo series about a group of American Midwesterners who live in a house on Fourth Street in Columbus, Ohio. The images touch on themes regarding Americana and youth. There's a freedom in being in your early twenties. With the uncertainty of the long-term future, there's fulfillment found in the pursuit of daily happiness. Motorcycles, video games, and alcohol are essential in the daily lives of this group of tight-knit friends.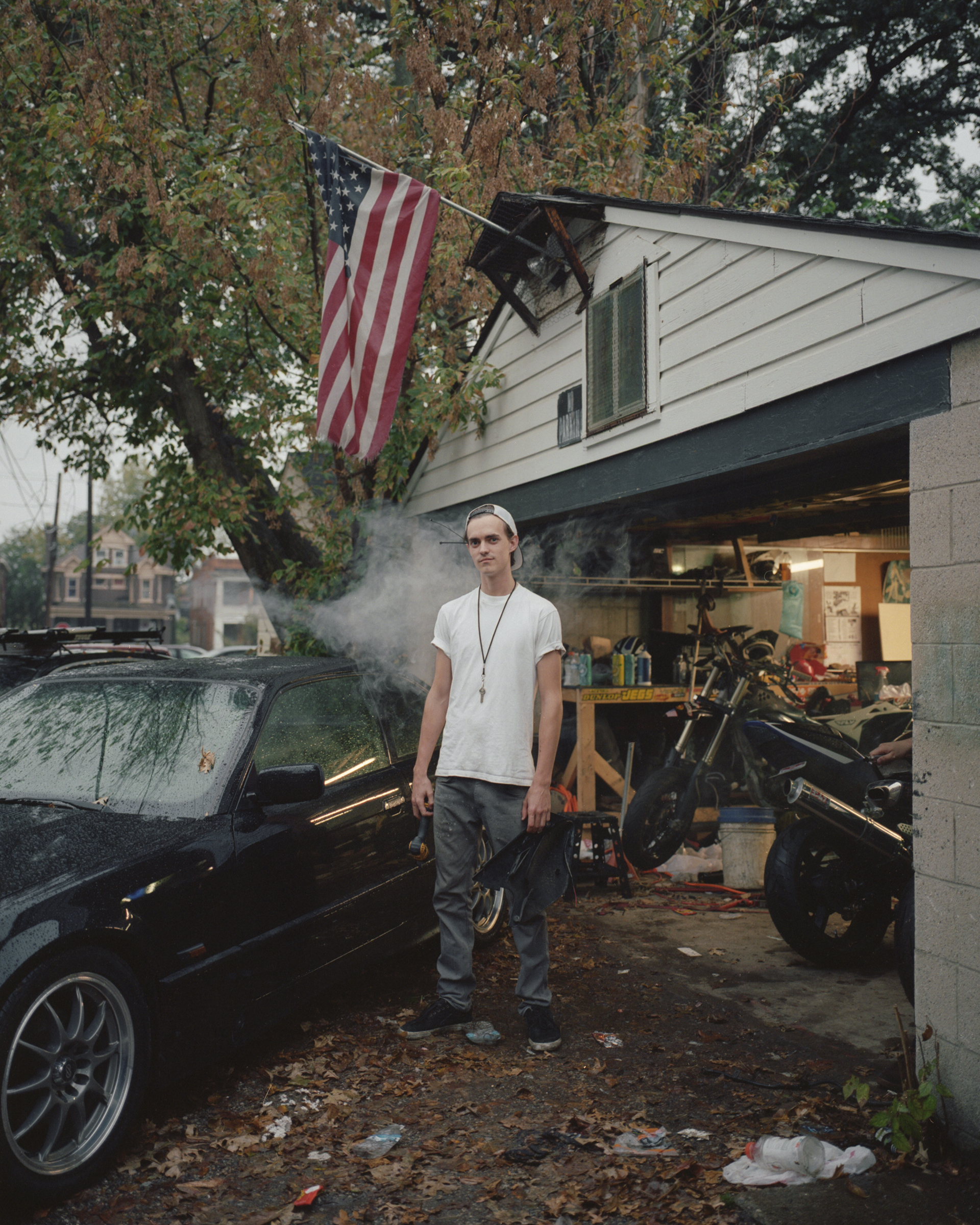 About Taylor
What camera(s) do you prefer to use?

I use a Mamiya 7, Mamiya RZ67, and a Graflex 4x5 for all of my projects.
What general process do you undergo to produce your work?
My process is always a little different, but I usually have a very vague idea and just start making images until consistent themes emerge.
What is your greatest source of inspiration?
In order for me to start shooting a project, I have to find something that's both visually and conceptually interesting to me. Recently I hardly get inspiration from looking at photographic work, I have to be out experiencing something in order to feel inclined to start shooting. Sometimes I'll start with a conceptual interest and then the visual inspiration follows, it just depends.
Could you describe a bit about the type of photography you pursue?
With my work, I like to document things. I'll usually focus on something that's relevant to the sociopolitical climate in the US, but sometimes I'll shoot projects that are more about youth and nostalgia. Although I like to document, I try to be more poetic with some projects, not always being so explicit in communicating the concept.