Interview | Shah Azman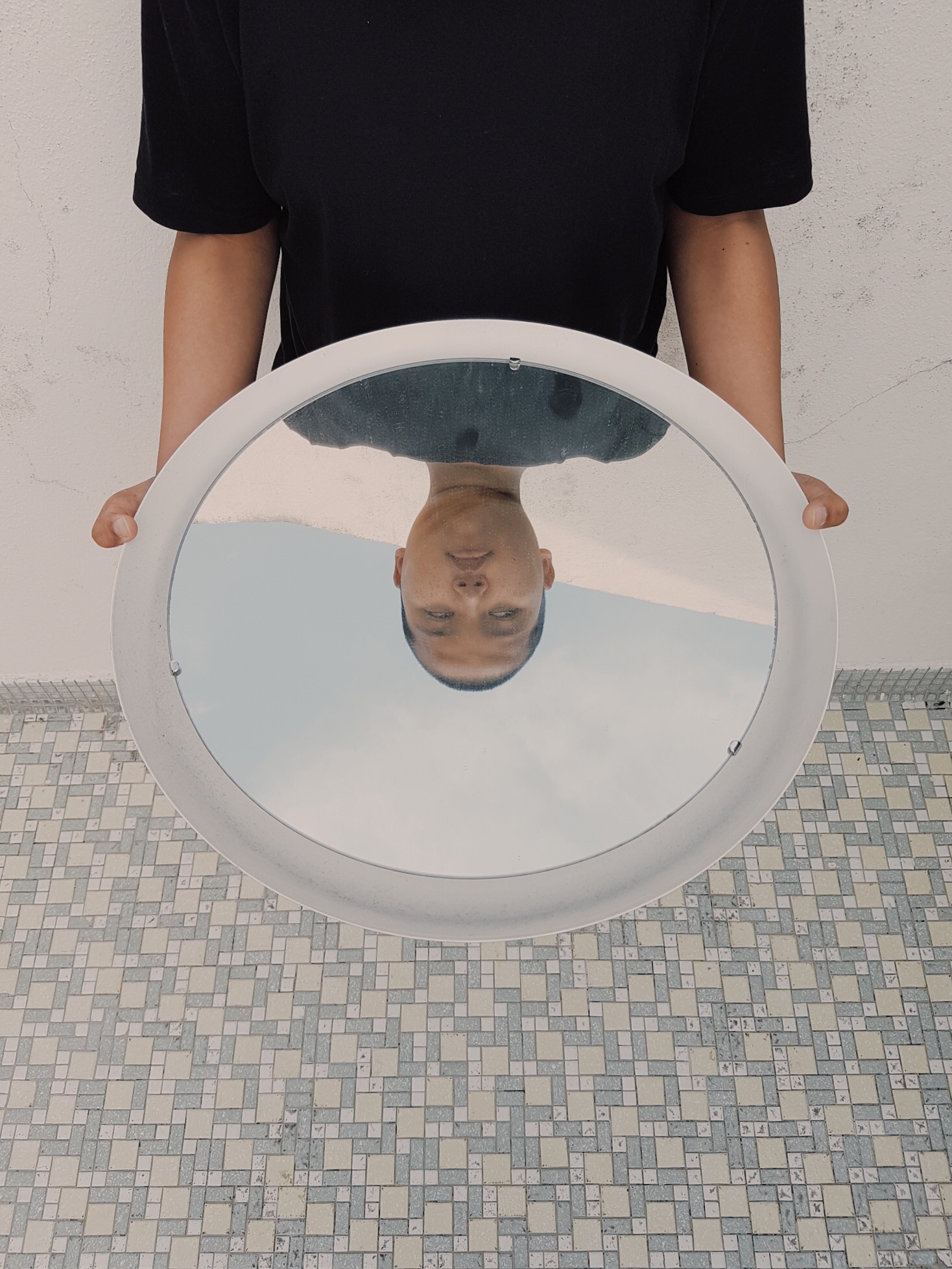 Shah Azman is a conceptual photographer. He has grown from being the kid who experimented with his father's camera, to a photographer who expresses himself in minimal but rigidly composed shots. He challenges himself to keep every shot to only what is necessary while he incorporates elements of surrealism to break the boundaries of mundane reality. This is a challenge he constantly welcomes as it drives him to evolve as an artist.
About Shah Azman
Favorite movie, book, or song?
Movies: The Fall + Tree of Life + Color of Pomegranates
Song: Instrumental Rock songs
 
Favorite thing to do besides photography or design?
Traveling and just hanging out with my family.
 
Favorite color?
White, black.
 
If you could live anywhere in the world, where would it be?
Amsterdam, Holland / Queenstown, New Zealand / Tokyo, Japan
 
Favorite place to shoot?
Sand dunes + minimal architecture buildings + empty field + beach
 
My first camera was a …
Canon IXUS
 
Describe yourself in three words.
Strategist, simple, thorough.
 
Describe your work in three words.
Minimal, surreal, composed.
 
Favorite app to use?
VSCO
About Shah's Work
When and how did your journey as a photographer begin?
The first camera I have tried out was Canon's first ever digital camera, the Canon IXUS. It belonged to my father. I used to experiment with his gear without his permission and that camera was a huge leap for technology. I could shoot without the limitations of film before most other kids could and that made me fall in love with photography more and more.
What camera(s) do you prefer to use?
I especially love film cameras but it isn't an economic or a practical option given my need to have control over so many variables. So, I opt for Fuji cameras as that is how I best replicate the film look in my photographs.
Could you describe a bit about the type of photography you pursue?
Conceptual photography is a medium where every frame is a piece of art, where everything is in its place for a reason. I come from a background of graphic design where I have control of all the elements, taking that approach to photography enables me to push the boundaries of regular photography with surrealism elements while keeping it minimal. This always served to be a challenge I welcome.
What inspired you to pursue photography?
As a big fan of surrealism, I started to draw and paint avant-garde pieces until I discovered Storm Thorgerson. He was able to express these elements in photography, a medium traditionally used to capture life as it is. Instead, he conceptualises his pieces so that every photo offers an idea that is larger than life.
What is your greatest source of inspiration?
When it comes to my work, I strive to keep evolving. As I am someone with a short attention span, I get bored easily. I'm inspired to seek gratification by staying true to this art form and to explore the boundaries of conceptual photography because so far, I find that there are none. Continuing to seek the balance between being minimal and surrealism is a challenge that drives me.
What photographers have influenced your work?
STORM THORGERSON. Period.
How would you describe your aesthetic?
My aesthetic will continue to evolve with me. However, I believe that photography should be more than just capturing a moment in time, more than aesthetics or sending a message. Every frame must be a piece of art.
What is the most significant project you have worked on? Where did you find inspiration to pursue it?
Janet Lee's Cinnabar Rouge album cover was one of the first projects I have worked on where the artists was willing to spend on the production cost. She was very supportive in the execution of these photographs and I was very satisfied with the finished product.
My main inspirations for that cover was Storm's work on Pink Floyd's Echoes and Wong Kar Wai's In The Mood For Love.
Are there any photography projects you are currently pursuing or would like to pursue?
I'm currently working on a campaign for a local footwear brand, Nelissa Hilman. In the future I'd love to be part of more album art/art projects that uses photography as the selected medium.
What general process do you undergo to produce your work?
After I'm given a brief where I can fully understand the needs of my client, along with their needs and what drives them or their brand, I begin my ideation period. I often rewatch the same movies I love again and again such as The Fall and The Color of Pomegranates. However, I have had instances where my ideas come to me in a dream. This further motivates me towards the path of surrealism, knowing my subconscious plays big a part in my process.