Interview | Emmalyn Pure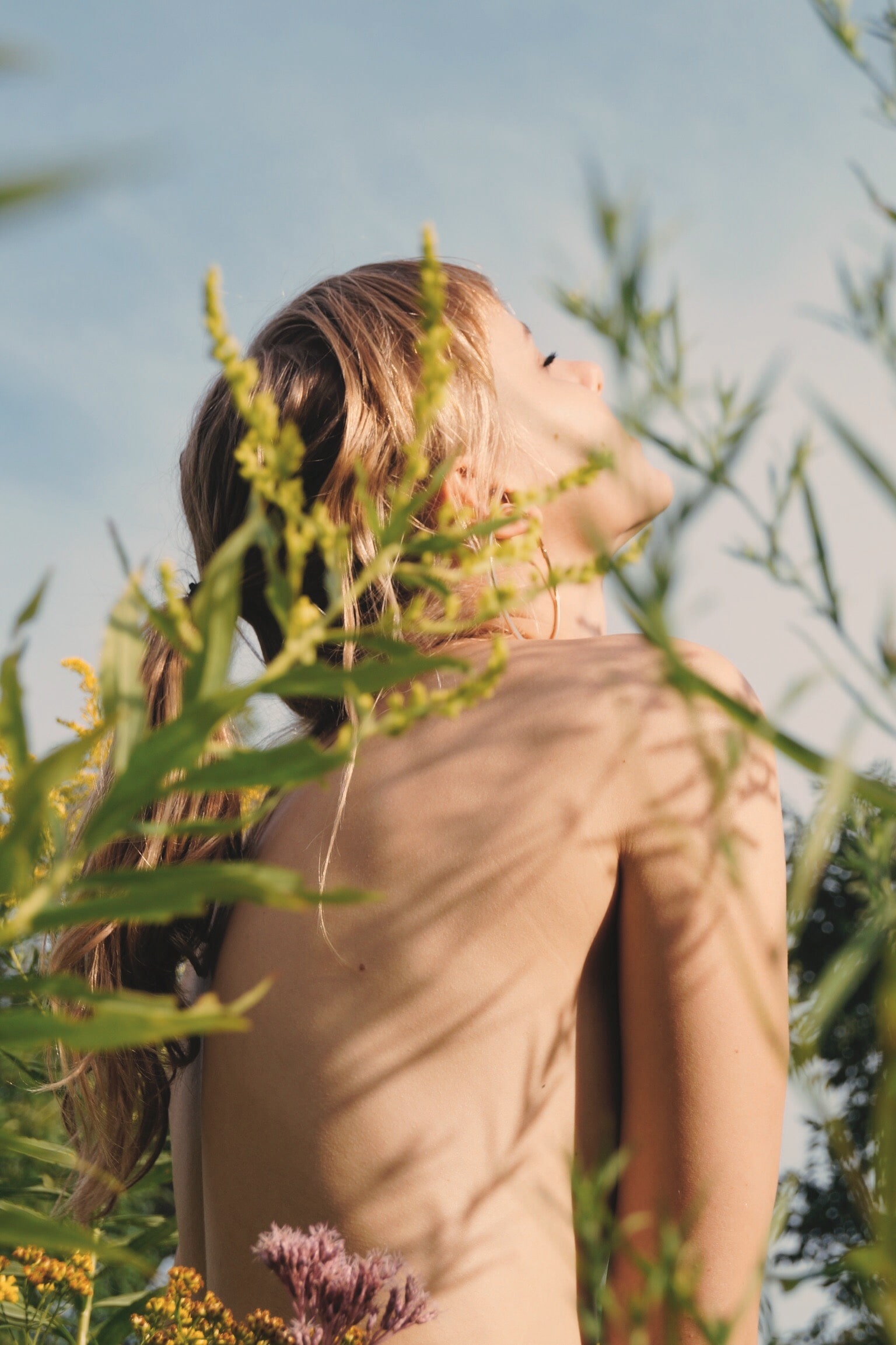 ABOUT EMMA
Favorite movie, book, or song?
I am in love with so many movies, books, and songs that I cannot possibly decide a favorite! However, right now I feel very drawn to the movie Call Me By Your Name, directed by Luca Guadagnino. Not only do I find the storyline beautiful and poignant, but the cinematography, the soft warm colors of the entire film, the setting (small town Italy in the 80s)… it is all so dreamy to me. I love when a movie simultaneously tells a story and appeals to the senses.
Favorite thing to do besides photography or design?
Engage with the incredible people in my life. Whether that's cooking, laughing at Netflix shows, being in nature, having coffee dates, discussing important current issues, exploring new places, or just conversing about anything and everything…human connection truly is my favorite part of this existence.
Favorite place to shoot?
Outside: there is nothing more natural and beautiful to work with than outdoor light. I love playing with light and shadow, so my work is very influenced by the way those two elements interact differently depending on the time of day.

My first camera was a …
Sony Alpha a58.

Describe yourself in three words.
Creative, attentive, passionate.

Favorite app to use?
VSCO! I use it for everything; both editing and connecting with other artists. It's an amazing platform, and has definitely greatly influenced my love for this medium.
When and how did your journey as an artist begin?
I think in many ways my journey as an artist is still in the beginning stages. I have always been creatively inclined, and first began taking photos when the iPhone 4 came out, but getting a DSLR is what really kicked my passion for photography into gear. I've been experimenting with different ways of using my camera ever since first receiving it as a gift in 2013, although I really intentionally started shooting portraits two years ago when I was studying abroad in Ghana. One of my closest friends there has a clothing brand so I collaborated with her on a few projects, and from there my passion and experience grew. I am 100% still learning and growing, and I think that's truly the beauty of being an artist. It excites me to think about the ways I've grown creatively since first picking up my camera, and I look forward to seeing how I will continue to evolve in the future.
What camera(s) do you prefer to use?
I still use my Sony Alpha a58 mostly, supplemented with my iPhone for capturing random everyday moments. I have just recently begun to shoot with my grandfather's old Canon TLb film camera, which has been a very new and magical experience.
What is your greatest source of inspiration?
As cliché as it sounds, pretty much every aspect of life inspires me. There's a phrase I once saw somewhere that I really latched onto, because it feels so fitting for what inspires me: 'extraordinary ordinary'. I have always been drawn to documenting the overlooked parts of daily life- finding and sharing the beauty in the mundane. Combining my passion for everyday street/documentary photography with more intentional styled shoots allows me to act on all of my inspirations with a variety of approaches. My models and muses, who more often than not are friends of mine, also inspire me greatly, especially because I mostly shoot women. Each person brings a different energy when they step in front of the camera, and I love the fluidity of allowing aspects of the shoot itself to inspire me as I work.


What artists in your field have influenced your work?
Currently I am loving the works of Rikkí Wright, Michael J. Spear, Whitney Hayes, Stephanie C. Nnamani, Deun Ivory, Nguan, Martina Bertacchi, and Diego Asamoa. Also- Vivian Maier and Ansel Adams, always.
Are there any projects you are currently pursuing or would like to pursue?
I am constantly inspired by what is around me and by the work of others, so I have a million projects I would love to complete in my lifetime! I do have an ongoing series called 'Bodyscape' which documents the beauty of female nudity, focusing particularly on self-love and the portrayal of femme bodies in a non-sexualized way. This project feels very important and close to my heart, so I will definitely continue to add to it as time goes on. Another project that I have been thinking about for a while now is finding a visually creative way to convey the relationship between identical twins. I am an identical twin myself so I know how unique and special of a bond it can be, and I would love to document not only my sister and I, but other sets of twins in all walks of life.
How would you describe your aesthetic?
This is a question that always stumps me. I often get caught up in wanting to have a very clear cohesive "look" with my photography, but at this point in my creative journey I have found that my aesthetic changes depending on the subject and the composition. Using both my DSLR and iPhone, and most recently the film camera, has allowed me to experiment with a variety of styles, and I love to play around with editing based on the overall vibe of a particular series or individual photo. I do, however, notice myself focusing often on female form, minimalism, negative spaces, soft tones, natural elements and objects, facial details, and contrast.