Interview | Cristina Coral
ABOUT CRISTINA
Cristina lives and works in Italy.
She has lived her childhood in an artistic environment.
Her approach to photography and its development was almost entirely self - taught.
After graduation and several work experiences, she has chosen the camera as the main
artistic expression. Photographing has become an imperative language.
-
Her works were exhibited at Galleria Carla Sozzani in Milan, at E contemporary
Space in Triest, at Leica Gallery in Milan, at Somerset House London forthe 2016
Sony WPA exhibition, at Base Milan for the Photovogue Festival 2016, Complesso
museale Santa Maria della Scala in Siena.
One of her artwork is part of the permanent collection of the MACS Museum of
contemporary Art of Sicily.
Amongst her recognitions are: two goldmedals ,Honorable mentions at Px3 Paris,
Honorable Mentions at IPA. Commended Photographer in the Enhanced category of
the Open Competition at the 2016 Sony World Photography Awards. Honorary
Mention at Life Framer Photography Prize Edition III " An instant " theme series
Award. Winner of The Uncanny Contest by Gregory Crewdson and Vogue Italia.
-
Her works have been published and featured on several magazines such as Vogue.it, Lens
culture, Trendland, Art Sheep, Musée Magazine Issue 16, Huffington Post de, l'oeil,
Fondazione Pitti discovery, Grey, Rai news, Metal, Einaudi, Iris Artist Platform,
Plastik, Elle decor, GUP and many others.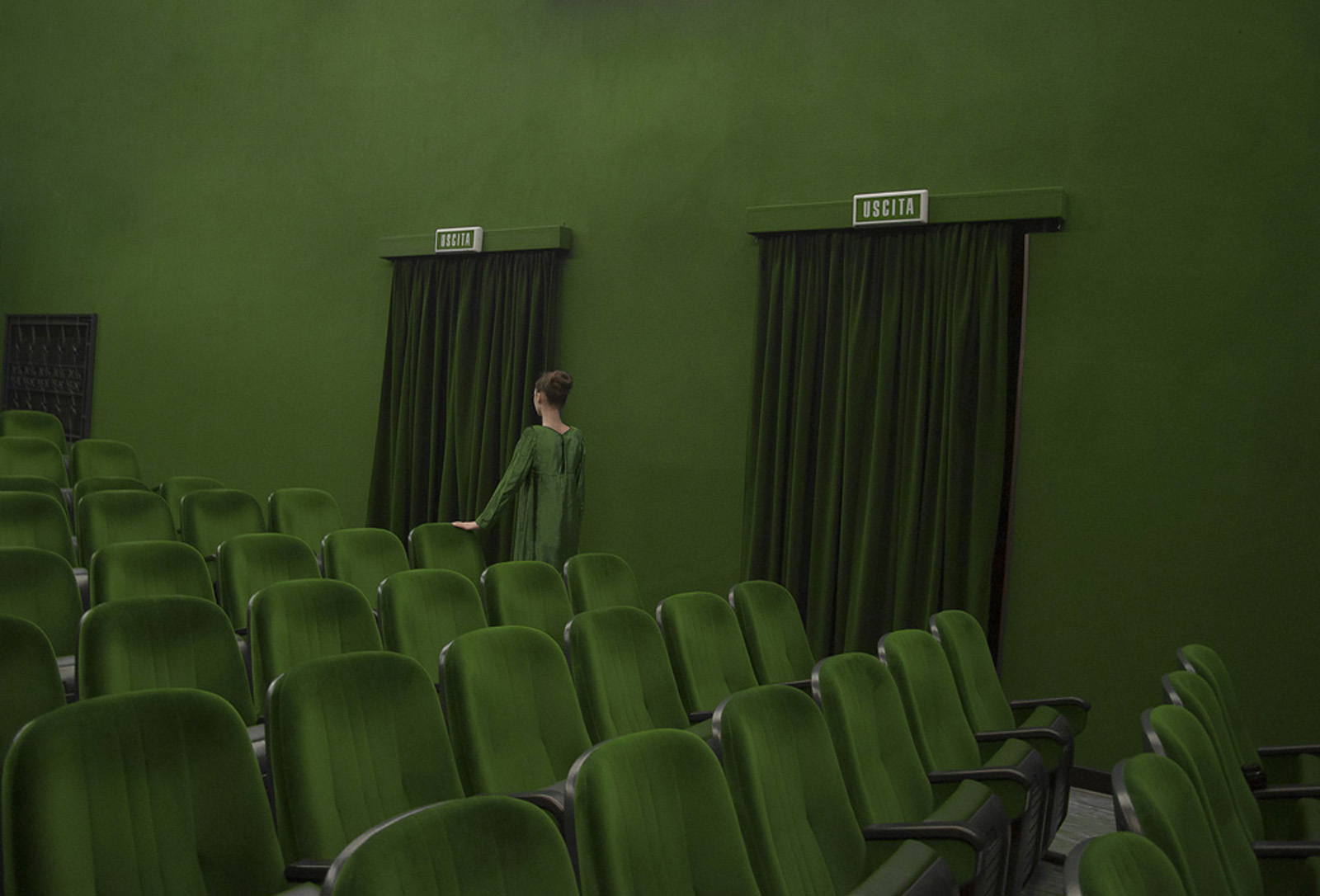 WORDS FROM CRISTINA
When and how did your journey as a photographer begin?
A few years ago I decided To do something creative and to
explore photography, I picked up a camera and I started to
use it and began experimenting with figure female, patterns,
colors and environments that surrounded me .
What camera(s) do you prefer to use?
Usually Nikon digital.
What is your greatest source of inspiration?
Environments, patterns and colors palette often inspire my photograph
How would you describe your aesthetic?
Is my personal way to see the beauty. Every single aspect play a major role in my photography: light, composition, shapes, colors, model and background. My aesthetic is strongly influenced by an analysis of all details make up my picture.
What general process do you undergo to produce your work?
Every day life seems to be the best source but also the memories. Researching places is very often the starting point to produce my work, research of vintage clothes in second hand shops ,research of the model , and also the mood is extremely influential . I like playing with colors , patterns, a mood or a little detail. I try to find the balance between all these factors.
See more of Cristina Coral's work on her website and Instagram.